In the world of Geocaching, one can seek out a cache (which is what we do most of), but one can also place a cache.  Karen's Birthday/Christmas Cache is the first cache that we have placed. In addition to placing this cache, we also kick started it with a Geocoin.  Below is a photo of Karen's Birthday Geocoin which we added to the cache: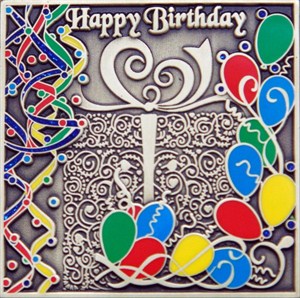 This cache is for Karen whose birthday happens to be on Christmas Day. We wanted her to feel special because she is special to all of us. Chris and Karen got us started in Geocaching and now we've seen places that we've never seen before and experienced adventures that we never knew existed. It's a short walk from the main road on an easy trail.
Happy Birthday Karen!!!